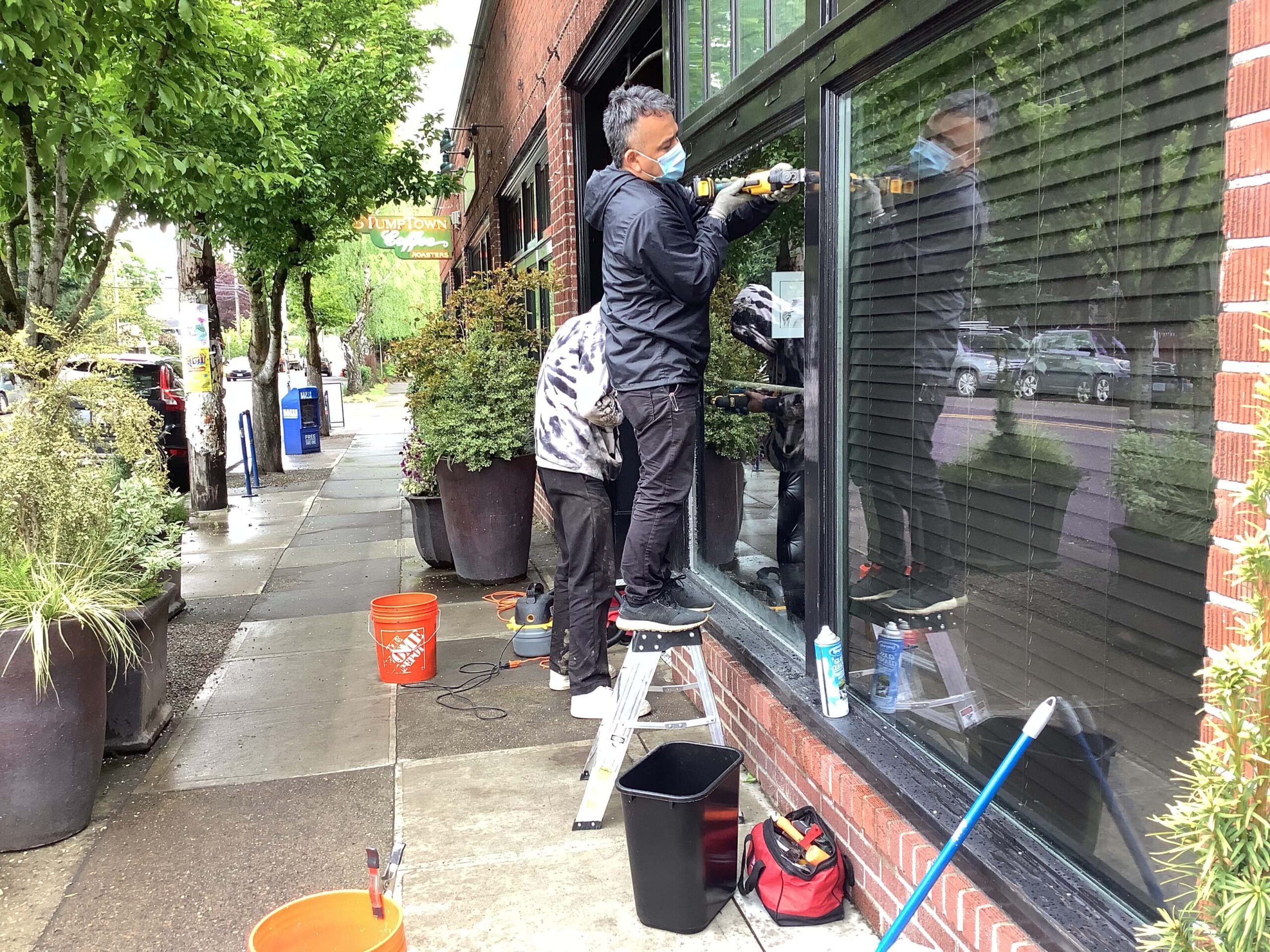 Window & Door Repair
We repair or replace everything in the below list and a lot more
If you're dealing with a cracked or shattered pane of glass in one of your windows or doors, Tualatin Valley Glass offers window and door repair that you can trust. Tualatin Valley Glass has decades of experience with glass window and door repair for both homes and businesses. Don't wait any longer if you've been putting off getting the repairs you need. Glass window and door repair, even in situations where the glass hasn't fully shattered, is important both for safety and aesthetic reasons. Glass window and door replacements in Portland, OR, also help to reduce energy costs, which can skyrocket when you have a broken pane of glass compromising your air conditioning or heating.
From the largest windows of a commercial building to the smallest side door on your home, Tualatin Valley Glass has the experience you can trust to not only keep your building safe, but to make the end result look better than ever before. We also offer window installation and door installation in Portland, OR, as well as the surrounding metropolitan areas. Whether you're setting up shop or building a new home, Tualatin Valley Glass can help make your vision a reality. If you have any questions about our process or what we can do for you in terms of glass repair or replacement, get in contact with us as soon as possible. We'll be glad to work with you to find the best solution for your door or window situation.
We don't only make things beautiful. We make them work great as well.
Broken or cracked glass
Foggy IGUs or thermopanes
Window glass with grids
Privacy / obscure glass (click here to see samples)
Custom shapes (Circles, Ovals, Arches, Trapezoids, Octagons…)
Missing or damaged glazing
Sash balance replacements for fallen single hung windows
Vinyl, aluminum and wood window replacement.
Full door replacement
Commercial window and door replacement with custom fabrication.
Bathroom shower doors, shelves and side panels.

Hours of Operation:
8:30am-4:30 pm Monday-Thursday
8:30am - 3:00 pm Friday
Check out our sister company: