Glass Decor for Any Aesthetic
The glass that we work with here at Tualatin Valley Glass goes beyond just doors and windows for homes and businesses. We also do glass and mirror cutting in Portland, OR, for a variety of different interior design styles. Using our custom glass-cutting techniques, we can make custom mirrors and mirrored doors for cabinets that fit to your exact specifications. They are a beautiful addition to any room in your house. One of the biggest benefits of using cabinet glass and mirrors in your home is the sense of space they give to any room. A smaller room can look much larger with clever placement of mirrors and cabinets with glass doors.
Whatever design aesthetic you want to have in your home, Tualatin Valley Glass can help you realize your vision using mirrored surfaces and glass windows. If you have something very specific in mind, it's likely we can accommodate you with our custom glass cutting. Call or contact us today to start figuring out your customization options and learn how you can best use them to personalize your home in the perfect way.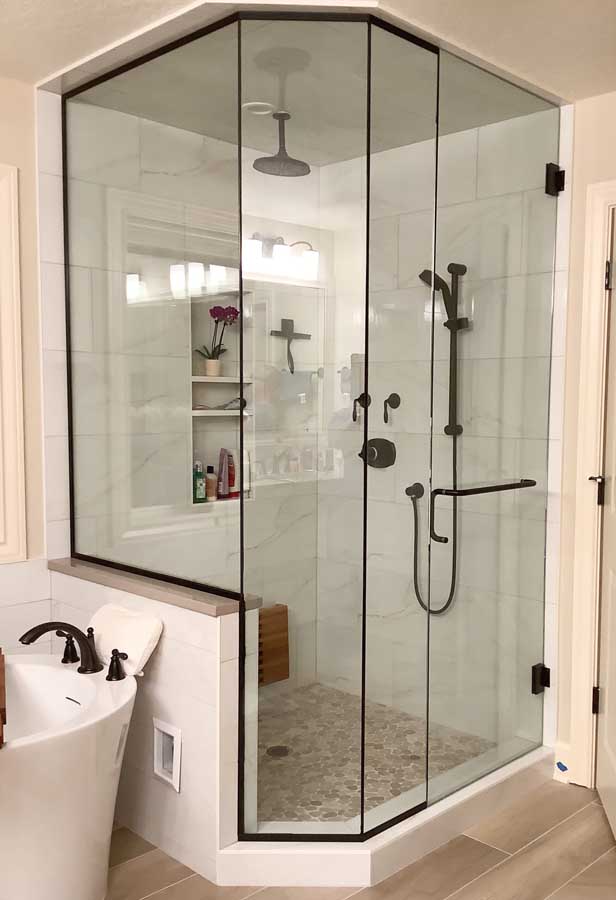 Mirrors & Cabinet Doors
Mirrors for every room in the house
Cut to your exact specifications
Custom shapes such as Circles, Ovals, Arches, Trapezoids, Hexagons, …
Beveled, flat and frameless mirrors
Several thicknesses and colors available
One-way, black, gray, bronze and clear mirrors
We don't only make things beautiful. We make them work great as well.
You can have the edges of the mirror beveled or polished to create a nice, finished smooth edge.
View Our Different Creative Glass Styles

Hours of Operation:
8:30am-4:30 pm Monday-Thursday
8:30am - 3:00 pm Friday
Check out our sister company: